" Learn ceaselessly,
Get the best out of you "
7 symptoms of unstable and unreliable screen frames!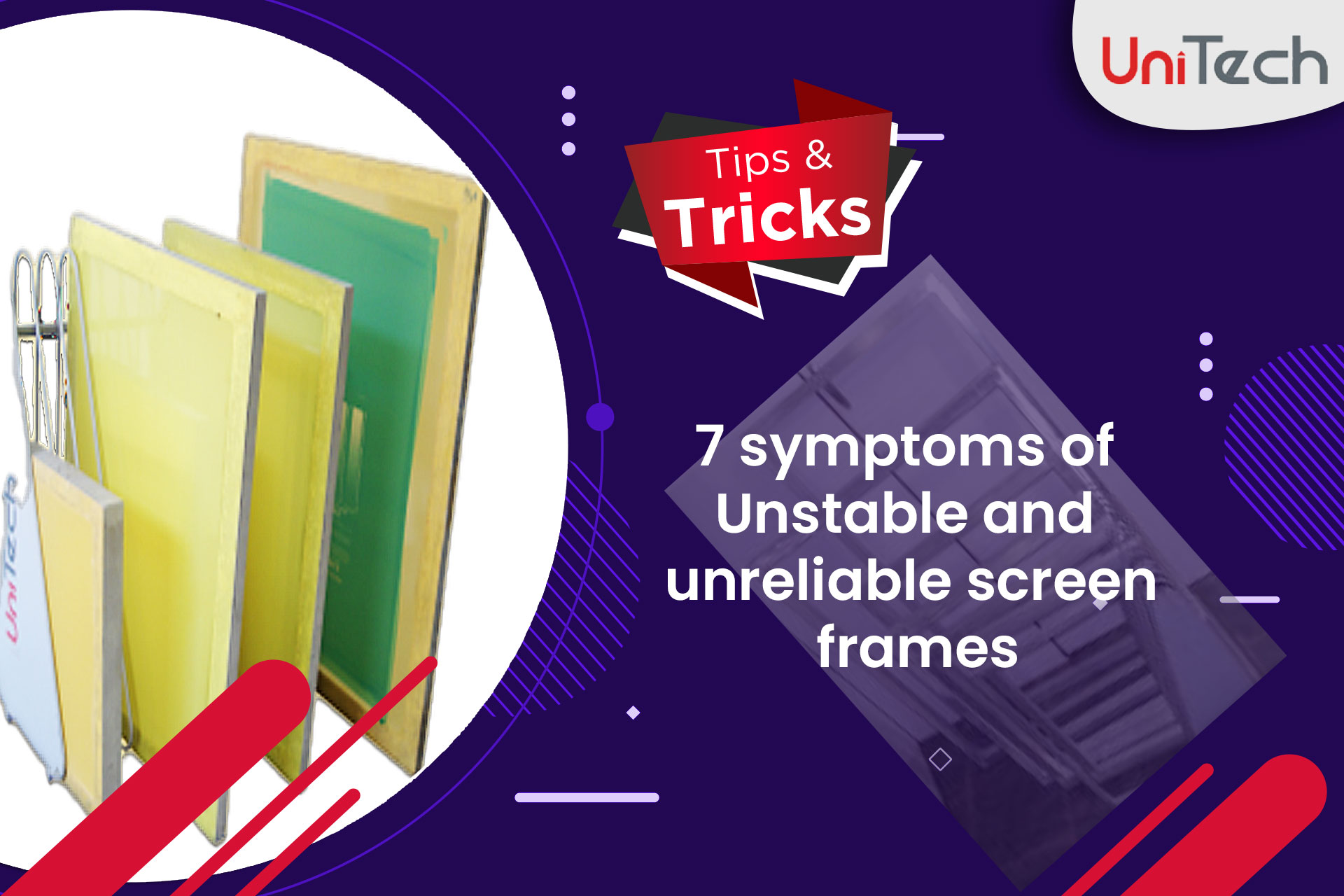 Modern screen printing end clients prefer dependable print shop partners. It is important for the print shop to deliver consistent results every time.
Screen frames play a very pivotal role in the overall screen printing process. Any instability in screen frames can impact the quality of print.
Following are the symptoms to watch out for any unreliability in screen frames:
Varying tension levels within the same screen
Altered thread geometry, particularly closer to the frame section
The need for increased squeegee pressure
Reduced life expectancy of the mesh
Irregular emulsion coating
Poor adhesion of the mesh to the frame
Inability to hold required tension levels