" Learn ceaselessly,
Get the best out of you "
Importance of screen frame in screen printing!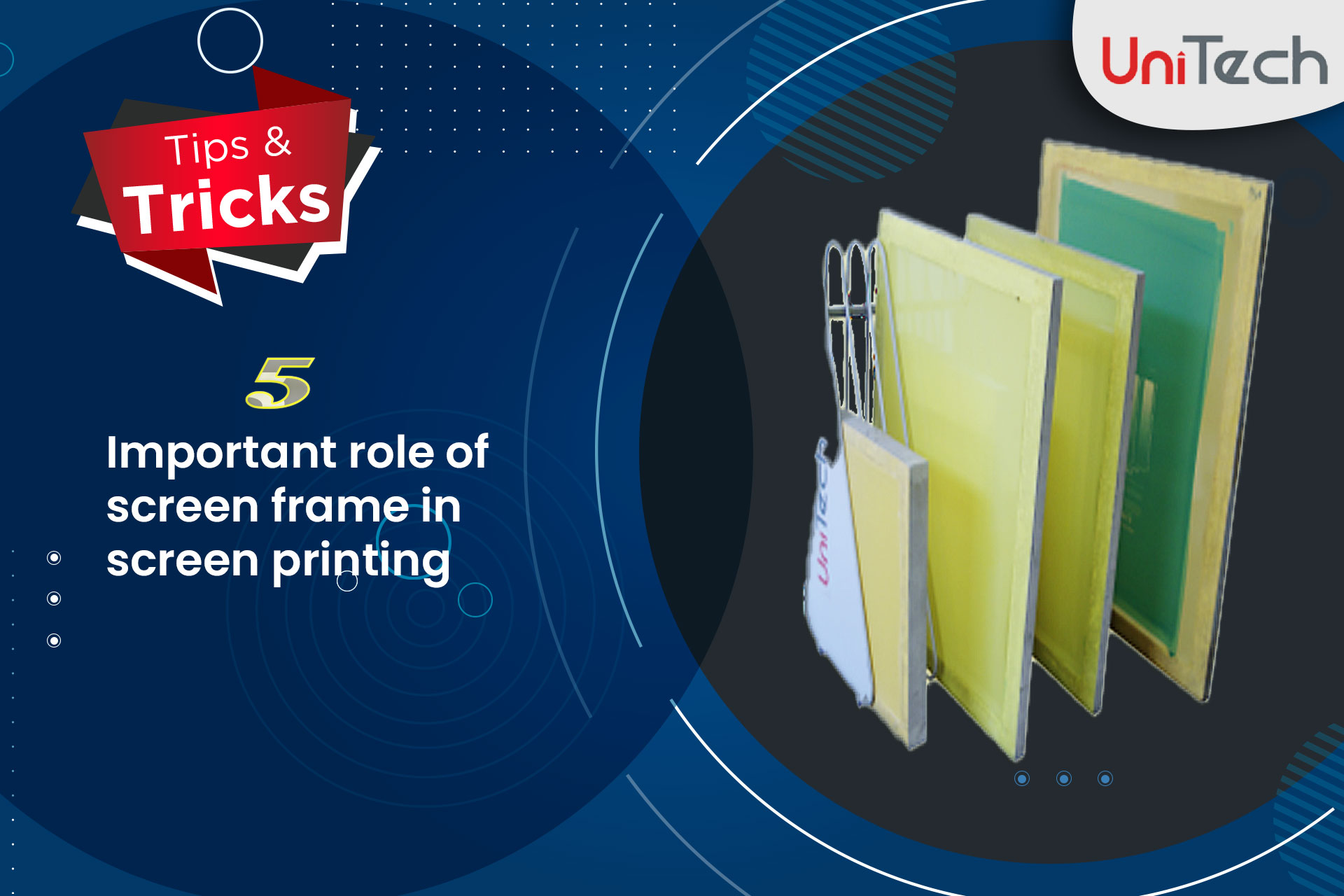 Screen frames play a very pivotal role in the overall screen printing quality. Selection of screen frames is of utmost importance as poor quality of screen frames can result in the poor quality of print.
Here is how the role of screen frame will span out in the screen printing:
Role 1 - It should be flat and right angled
Role 2 - Providing enough space for mounting the screen printing mesh
Role 3 - Able to withstand the force of the tensioned screen printing mesh
Role 4 - Absorbs additional force applied during squeegee stroke
Role 5 - To be light enough to handle easily with screen printing machines