" Learn ceaselessly,
Get the best out of you "
Make a good screen, Make a good print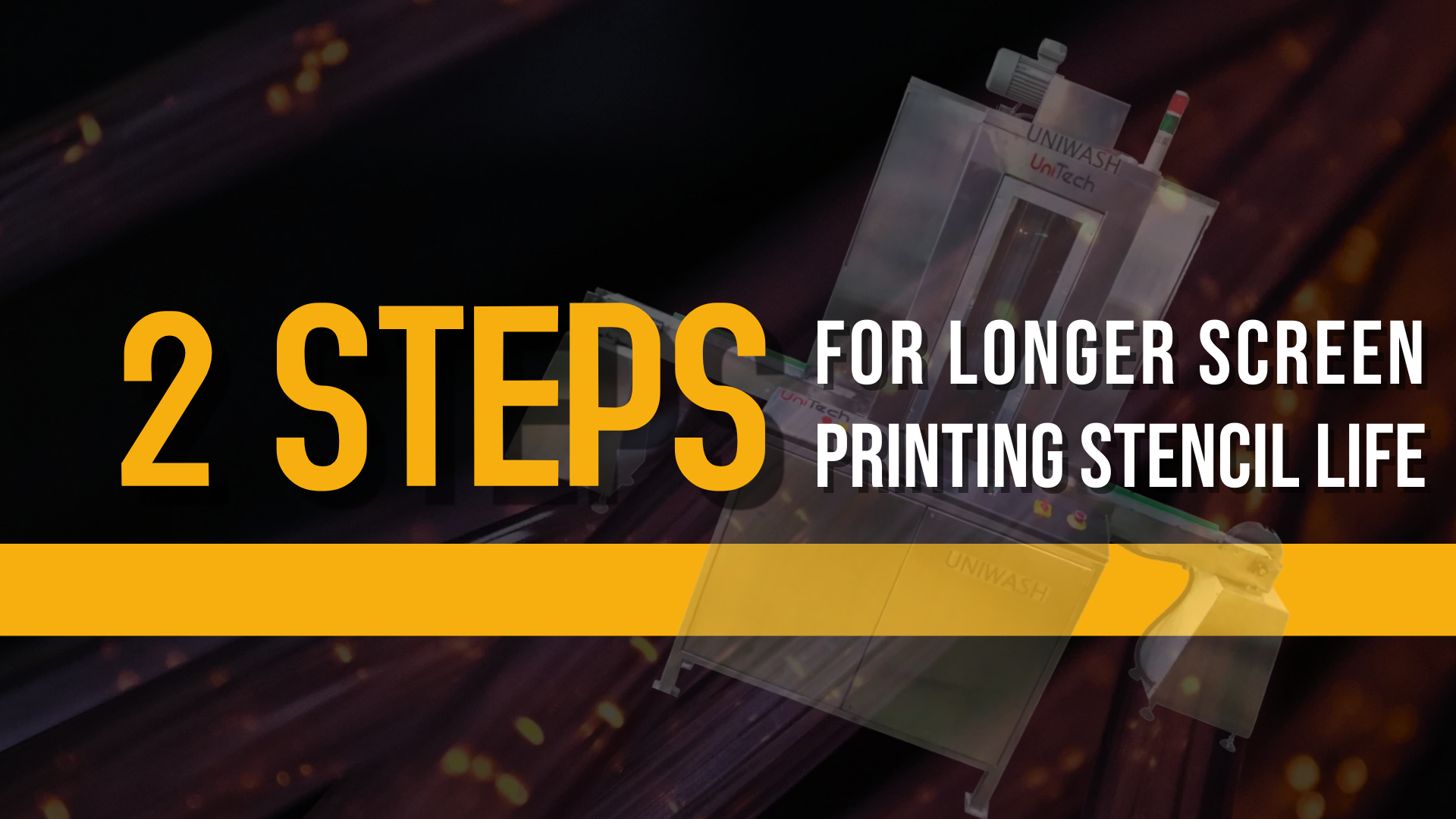 There are lot of factors which affects the final quality of screen printing and screen mesh is one of them. It is of utmost importance to follow proper methods to maintain the screen mesh. It will not only increase the life of screen printing stencil but also improves quality of printing and avoid break down.
Following are the quick two steps to follow for achieving longer life of screen printing stencil:
STEP 1 - DEGREASING SCREEN MESH
When you skip this step, you invite the possibility of "fisheyes", pinholes and even stencil breakdown during a press run. You must degrease your screens to ensure that you have a clean surface to which the emulsion can bond. New mesh or used mesh from production tends to be greasy due to manufacturing process or ink & solvents used while screen printing process. Most of screen printing stencil systems are water based so it is necessary to remove the contamination to enable the stencil to stick to the mesh. Mesh Degreasing is necessary every time prior to putting the stencil on the mesh.
STEP 2 - ABRADING SCREEN MESH
When you use stretched mesh for first time or you are using capillary film, HD film or direct indirect film, bradding the mesh before degreasing is also a must. No matter which stencil system you choose it is essential that the mesh material is prepared thoroughly to maximize stencil adhesion. Meshes made from synthetic fibers are very smooth when they are produced. Polyester is chemically inert so most of the adhesion is physical. To increase this physical adhesion the mesh must be roughened to increase the surface area available for adhesion. Stainless steel mesh should not be roughened but thorough degreasing is necessary. After every 4-5 screen striping process abrasion is recommended.
AN ABSOLUTE NECESSITY
It is just not an important process but the basic ground rule for making quality screen stencils leads to high quality printing. Failure to pretreat mesh can lead to costly breakdown in production which can easily be avoided by taking theses few extra and inexpensive steps at the very beginning.