" Learn ceaselessly,
Get the best out of you "
Tips and tricks to get faster and sharper print with screen printing machine!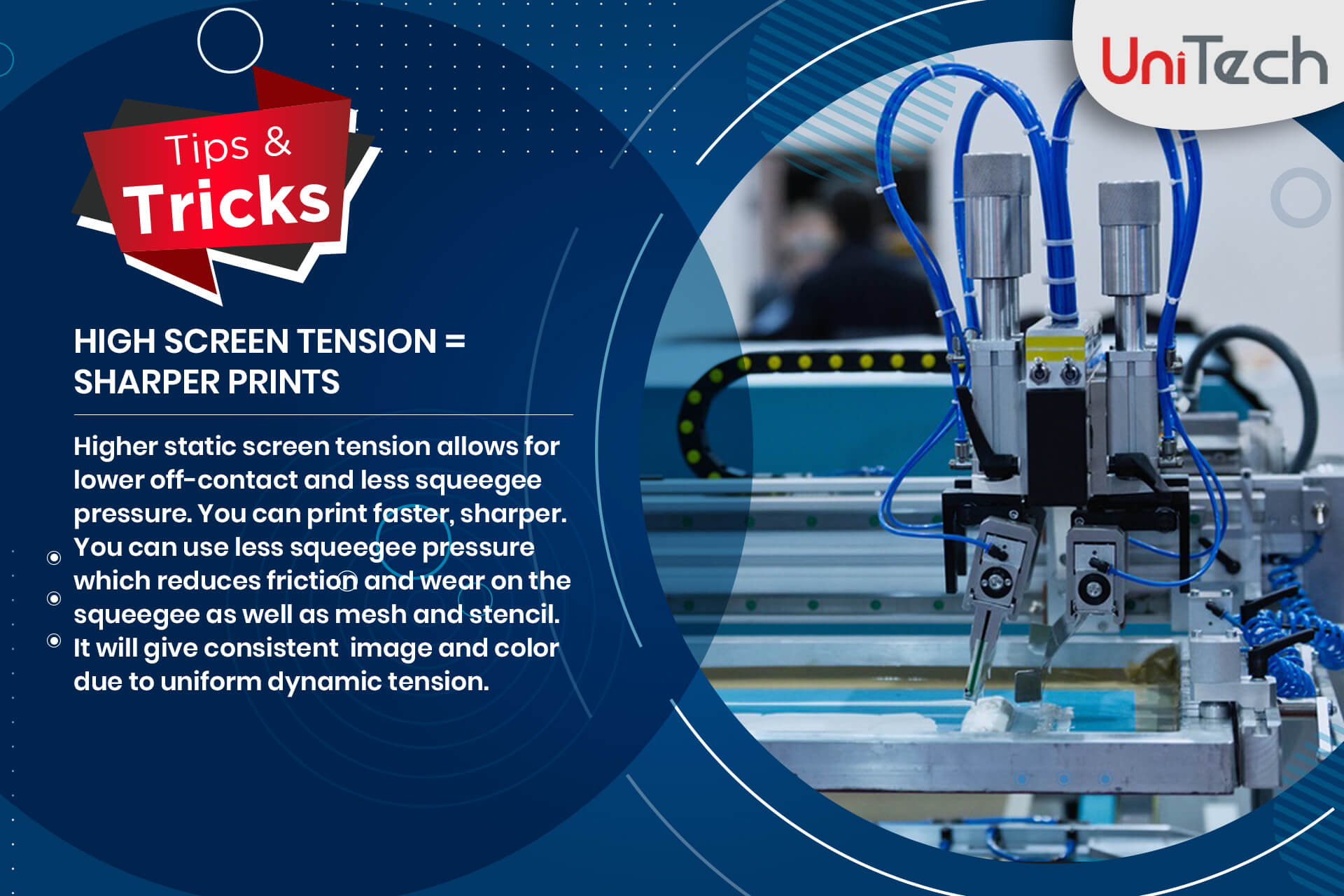 Getting sharper and faster print is a process and the complete ecosystem needs synchronization to achieve greater results. Be it any application Decals screen printing, Labels & stickers, Glass printing, PCB, Moulded plastics screen printing, Textile transfers, Metal labels. It is utmost important to maintain high screen tension to achieve sharper prints. Higher static screen tensions allows for lower off contact and less squeegee pressure. It not only reduces frictions and wear of the squeegee but also for mesh and stencils.